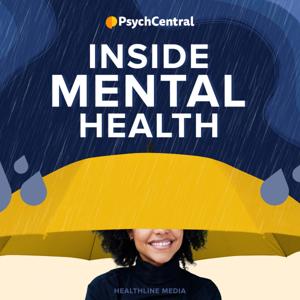 Resilience is a word we've been hearing a lot lately, but does anyone really understand what it means — or if you have it? Good Morning America's chief medical correspondent Dr. Jennifer Ashton knows a thing or two about resilience. In today's episode, she helps us understand it, too. 
Join us as we learn what we all need to know to be resilient in the face of COVID and other adversities. We also discuss the different types of resilience, from financial to psychological, and how to tell if we're resilient — and if we're not, Dr. Ashton shows us how to be.
To learn more -- or read the transcript -- please visit the show's official episode page here.
Guest BioDr. Jennifer Ashton is ABC News' Chief Health and Medical Correspondent. As part of the ABC News medical unit, she reports on major health and wellness issues across all ABC News platforms. She also reports the latest breaking medical news for "GMA3: What You Need to Know," informing viewers about how to stay safe and healthy during the pandemic and beyond.
Ashton has been at the forefront of ABC News' COVID-19 coverage, visiting the NIH Vaccine Development Lab and the White House, meeting with Vice President Pence and White House Coronavirus Response Coordinator Dr. Deborah Birx. Ashton also interviewed National Institute of Allergy and Infectious Diseases director and member of the White House Coronavirus Task Force, Dr. Anthony Fauci.
Inside Mental Health Podcast HostGabe Howard is an award-winning writer and speaker who lives with bipolar disorder. He is the author of the popular book, "Mental Illness is an Asshole and other Observations," available from Amazon; signed copies are also available directly from the author.
Gabe makes his home in the suburbs of Columbus, Ohio. He lives with his supportive wife, Kendall, and a Miniature Schnauzer dog that he never wanted, but now can't imagine life without. To learn more about Gabe, please visit his website, gabehoward.com.