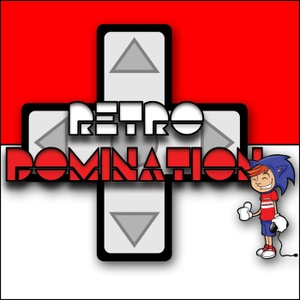 On this exciting latest ep we interview the one and only Ex-Rare Steve Mayles of Playtonic Games. We go into some cool stories from back in the day with one of the worlds top developers. We also talk about the new released Kickstarter funded Youka Laylee. So grab a beverage and relax and listen to the dulcet tones of the Retro Domination team. Enjoy
Special Promotion: We have partnered with www.fullyretro.com for this episode of the Retro Domination podcast! Use the promotion code 'RETDOM' at checkout to save 10% off your purchase! Code is valid for two weeks from 1/06/2017.
Spark Plug's Links
Web: http://www.retrodomination.com
Facebook: http://www.facebook.com/RetroDomination
Twitter: http://twitter.com/RetroDomination
Instagram: http://www.instagram.com/retro_domination
Listen to the 'Press Play On Tape Podcast': http://pressplayontape.podbean.com/
Listen to the 'Geekdom United Podcast': http://plus3togeekdom.podbean.com/
We hope you enjoy this episode of the Retro Domination podcast! If so, please take a moment to give us a review on iTunes! Every review helps!