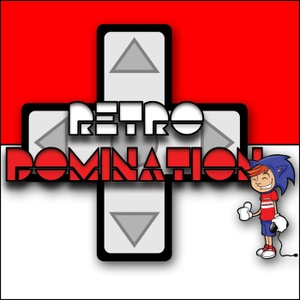 Welcome to episode 96 of the Retro Domination podcast!  It's time for the team to put on their Santa hats and sip on their eggnog (or 8th can of Jim Beam & Coke in Pete's case) as they gear up for the annual Christmas and year in review episode. Just where has the time gone?!
 
To kick things off, Daz catches up with fellow podcaster and Atari aficionado David Protestari from the Atari XEGS Cart by Cart and the Atari 5200 podcasts!  The team then reflects on some of their favourite pick ups for 2016 as well as some of the sad misses and regrets. To wrap things up, they once again field some Q&A with our ever awesome Facebook community!
 
Thank you to all of our guests and listeners for 2016 and we'll see you again next year!
 
Show Notes
 
You can find David at:
https://www.facebook.com/AtariXEGS.and.8Bit.Game.Podcast/ & https://www.facebook.com/TheAtari5200Podcast/
 
Be sure to support the awesome HyperPlay RPG Fanzine at:
http://www.hyperplayrpg.com/store/c1/Featured_Products.html
 
This episode's outro track is the amazing "Princess Leia's Theme - Violin Tribute" by sleightlymusical:
https://www.youtube.com/watch?v=KNw2BJDJpWg
 
Rest In Peace, Carrie Fisher. We will miss you.
 
Where else can you find us?
 
Web:  http://www.retrodomination.com & http://www.consoledomination.com
Facebook:  http://www.facebook.com/RetroDomination
Twitter: http://twitter.com/RetroDomination
Instagram: http://www.instagram.com/retro_domination
Listen to the 'Press Play On Tape Podcast':  http://pressplayontape.podbean.com/
Listen to the 'Geekdom United Podcast': http://plus3togeekdom.podbean.com/
 
We hope you enjoy this episode of the Retro Domination podcast! If so, please take a moment to give us a review on iTunes! Every review helps!