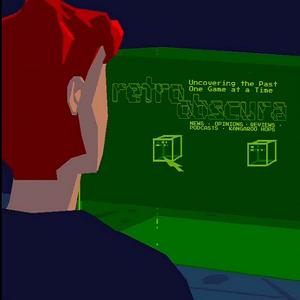 Space Games
INTRO
 
YOU CALL THAT ART?
Dubs Pick: Space Pirates (3DO)
Sweets Pick: Alien syndrome SMS
Aaron's Pick: Purple Saturn Day
WTF RETRO:
 
Dubs Pick: Pigs in Space (Atari 2600)
Aaron's pick: Captain Blood (Atari ST)https://www.youtube.com/watch?v=XaDlfy-ibo8
Sweets Pick:Space Adventure Cobra (Sega Cd)
 
Pigs in Space!!!!
 
FEATURES:
Dub: Alien 3 (Mega Drive)
10-15 on ebay complete
Sweet: Space Gun (Sega Master System)
Aaron: Starflight (Mega Drive)
Stump the Hosts: Erik Purscell
GAMES AROUND THE GLOBE
Aaron – Elite (NES)
 
Dubs Pick: Recca Summer Carnival '92 (famicom)
 
Sweet: Star Force (Sega SG-1000)
VIDEO GAME CHALLENGE: Lightening Force
ITS NOT THAT BAD:
Dubs Pick: Gates of Zendicon (Lynx) – pit stopSweets Pick: Super Space Invaders (Game Gear)Aaron: Adventures of Star Saver (gameboy)
 
https://www.etsy.com/shop/DesignsbyDandyLion
Retro inspired aprons etc. Listeners will get a discount !!!
Retro Junkies Network:
http://www.theretrojunkies.com/
Throwback Network:
http://throwbacknetwork.net/
Follow Us and Subscribe:
https://www.facebook.com/groups/retroobscura/
https://www.facebook.com/retroobscura
https://twitter.com/RetroObscura
http://retroobscura.podomatic.com/
http://www.twitch.tv/retroobscura
https://www.youtube.com/user/RetroObscuraCast
Leave us a Review!
iTunes
Stitcher