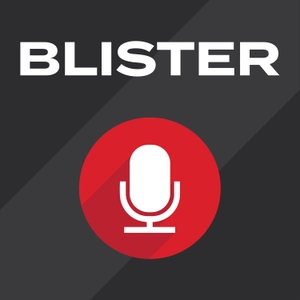 Reviewing the News w/ Cody Townsend (Nov 2020)
11.16.2020 - By BLISTER Podcast
Today we are launching a new segment on the Blister Podcast. Each month, Cody Townsend and Jonathan Ellsworth will discuss some of the biggest stories and most interesting news headlines from the world of outdoor sports, and on occasion, the broader world, too. Then we'll conclude each episode by talking about some of the best things we've watched, read, or listened to. Check it out, and let us know your thoughts & recommendations in the Comments Section of the show notes on the blister website.
TOPICS, TIMES, & RELATED ARTICLES:   (1) Emily Harrington's Epic Climb (2:58) Outside Magazine article Fox News article NBC News article & video (2) The Race to Open Ski Areas (22:21) Local Freshies article (3) The Election & Outdoor Athletes (32:00) San Francisco Chronicles article (4) Cooking in Geysers (43:48) Travel and Leisure article Outside Magazine article (5) Blevin's Corner: Are Backcountry Lines Trade Secrets? (49:26) Jason Blevin's Colorado Sun article Andy Sovick's Beacon Guide Books (6) The Rise & Spectacular Fall of Quibi (1:00:19) Wall Street Journal article (7) Best Things We've Watched, Read, or Listened To (1:08:22)Jojo RabbitThe Social DilemmaAbove The Clouds, by Kilian JornetThe Infinite Machine, by Camila RussoNo Filter, by Sarah FriedWin At All Costs, by Matt HartLast Chance U (seasons 1,2, & 5)Ted LassoThe Queen's Gambit
See acast.com/privacy for privacy and opt-out information.