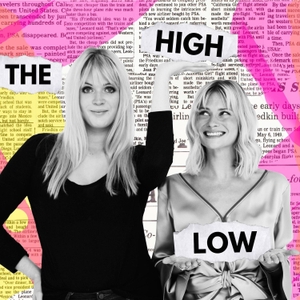 Revising Our Thoughts on Gwyneth Paltrow, Dettol's Dubious 'Back To Work' Ads & The Best of Garage (Sort Of)
09.08.2020 - By The High Low
We reminisce over garage music (without being entirely sure what officially defines a garage track), discuss the dicey new Dettol ad that's got everyone's knickers in a twist and why we both felt ashamed when we read Gwyneth Paltrow's recent piece about the trauma of her 'conscious uncoupling', ten years ago.
Plus, the sensitive and moving BBC drama about a life never lived, Anthony; a brilliant pocket-sized book on race by Ijeoma Oluo; and Dolly's favourite show, Circus of Books, about a famous gay pornography and bookshop of the 1980s.
Oh! And Dolly's solved the mystery of Francesco - her long-term house ghost. You're welcome.
E-mail [email protected]
Tweet @thehighlowshow
Shop thehighlowshop.com - 100% of profits go to charity (50% to Black Minds Matter, 50% to Freedom Charity)
Links
Gwyneth Paltrow on her experience of conscious uncoupling https://www.vogue.co.uk/arts-and-lifestyle/article/gwyneth-paltrow-conscious-uncoupling
Circus of Books, on Netflix
So You Want To Talk About Race, by Ijeoma Oluo
Anthony, on BBC iPlayer
Bella Mackie on the joy of small purchases for British Vogue, https://www.vogue.co.uk/arts-and-lifestyle/article/new-shopping-habits
 See acast.com/privacy for privacy and opt-out information.