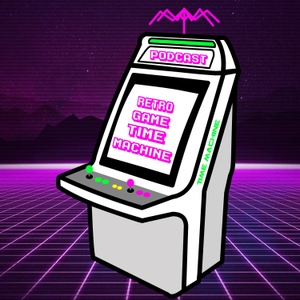 Come on a journey to 1997 where we discuss Star Fox 64 for the Nintendo 64. We talk history, and our impressions of and experiences with the game. Grab your controller and hop in the time machine with us! Since we're traveling time, we're also talking about recent gaming news, and games we've been playing. Check out below to see what we talked about.
News
35 Year Mario Anniversary with new Game and Watch, and Super Mario 3D All-Stars limited digital and physical release
Prices announced for Xbox Series S and X and No word of PS5 Price
EA Play is being added to GamePass("This Holiday")
Breath of the Wild prequel Hyrule Warriors: Age of Calamity coming to Switch
Shenmue Anime is coming
Animal Crossing: New Horizons is getting Super Mario-themed furniture
Mario Kart Live: Home Circuit is up for pre-order
Scott Pilgrim vs. The World is being re-released holiday 2020
What we've been playing
Mash
Star Fox 64 - N64 and 3DS
Overwatch - PC
Drawful 2
Tony Hawk Pro Skater 1 + 2 - Xbox One
Mario Kart 8 Deluxe - Switch
World War Z - Xbox One
Andy
A Fold Apart - iOS 
A Monsters Journey - iOS 
Overwatch- PC
Drawful 2
Star Fox - Switch (NSO)
Star Fox Zero - WiiU
Puyo Puyo 2 - Switch (NSO)
Yoku's Island Express - Switch
Ori and the Blind Forest - XB1
Demon's Tilt - PC
Join us next time when we talk about Super Mario World for the Super Nintendo!