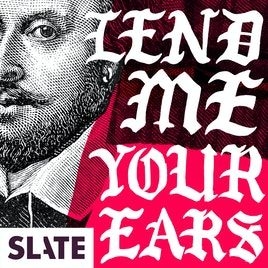 Richard II is God's anointed representative on Earth, but by the end of the play that bears his name, he's dead and his cousin sits on his throne. This is the story of how Shakespeare used English history to ask still-relevant questions about legitimacy, and about how a performance of Richard II played a role in the last aristocratic rebellion against the English crown.
In this second episode of Lend Me Your Ears, host Isaac Butler talks to University of Richmond professor Kristin Bezio, Vanderbilt professor Peter Lake, and the Oregon Shakespeare Festival's Julie Felise Dubiner about what made Richard II an intriguing figure, what defines legitimacy, and what audiences can learn from the play today.
The actors in this episode were Abe Goldfarb as the Duke of York and Earl of Northumberland, Daryl Lathon as Henry Bollingbroke, David Rosenberg as Richard II, and Sid Solomon as John of Gaunt.
Slate Plus members get a bonus episode of Lend Me Your Ears every month. Learn more at slate.com/shakespeare