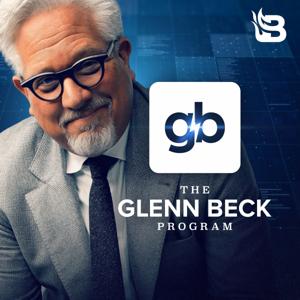 Ep 146 | Right vs. Left: The Time for Compromise Is OVER | Jesse Kelly | The Glenn Beck Podcast
05.14.2022 - By The Glenn Beck Program
The Left worked for decades to get control, and now they have it: "Every cultural pillar has been infected and taken over," Jesse Kelly warns Glenn. So, it's time to get out of the stands and onto the field. On this episode of "The Glenn Beck Podcast," the host of the nationally syndicated "Jesse Kelly Show" joins with a blunt message for the Right: The time for compromise is gone. This system that's raising young people who hate America can't be salvaged, and while taking back Congress in 2022 would be nice, LOCAL victories are what really matter. But this won't be a quick fight. Thankfully, Jesse has some solutions, and they involve Play-Doh …
This Week's Sponsors:
The ministry of Pre-Born and Blaze Media are partnering to help rescue 50,000 babies from abortion in 2022! Will you help rescue babies' lives? To donate, go to https://Preborn.com/glenn
If you're looking to save money without sacrificing quality, then you need to check out Good Ranchers. Get your $30 discount on prime steaks and better than organic chicken today. Go to goodranchers.com/GLENN to save on the quality you've been looking for.
Go to BetterSpectacles.com/BECK now to schedule a Tele-Optical appointment. You don't even have to leave the comfort of your home. They're offering an introductory 61% off of their progressive eyewear plus free handcrafted Rodenstock frames.
Learn more about your ad choices. Visit megaphone.fm/adchoices