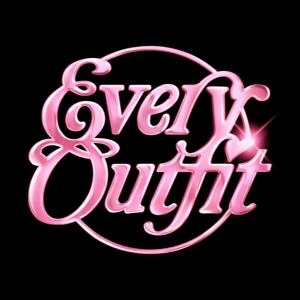 Rihanna in Vogue, Andy Warhol, The Kardashians
04.15.2022 - By Every Outfit
On this week's episode, the ladies are reunited to discuss SJP's  COVID diagnosis, the state of Plaza Suite, going to the Caryle, Kim Cattrall's social media blitz, the upcoming Patricia Field documentary, Britney Spears is pregnant, her nod to Carrie Bradshaw, Rihanna's iconic new Vogue cover, the heyday of Annie Leibovitz/Vogue editorials, Kacey Musgraves Architectural Digest tour, fake book TikTok, Netflix's Andy Warhol doc series, an extended discussion about The Kardashians premiere, what is Kim wearing to the MET, and SO MUCH MORE!!!
Show Notes:
Kim Cattrall and Kathy Najimy Kim Cattrall and Pat Field Britney Spears' Pregnancy Announcement Rihanna's Vogue Editorial  That amazing photo of Kate Moss and Diddy Kacey Musgraves' Architectural Digest Video The Andy Warhol Diaries  Victor Hugo's window displays The Kardashians on Hulu
This week's episode is brought to you by Modern Fertility.  Modern Fertility is offering our listeners $20 off the test when you go to Modern Fertility.com/outfit.   
Want to hear our final thoughts on And Just Like That? Or Euphoria? The First Wives Club?  Or Deep Water? Become a Patron! Go to Patreon.com/EveryOutfit WE HAVE A HOTLINE! Disagree with us? Make your case and we may play it on the show. Questions, secrets, or gossip from the And Just Like That set are also welcome. Call 323-486-6773