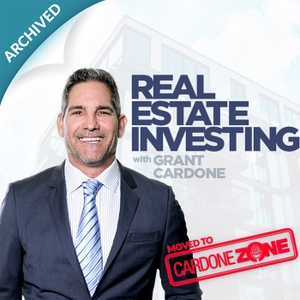 Do you like drama in your life? I've got enough already. I don't want drama with my money. Two mistakes people make after they work hard for years:
1. Never invest
2. Invest in the wrong thing
If the stock exchange collapses or if Bitcoin goes up or down, I get monthly checks. I'm paid to wait while my property value goes up. That's the certainty that you need with your investments—you need mailbox money. The more scale you get, the more stability you have. Most people can't buy scale. That's what Cardone Capital gets you:
1. Scale (More doors is better)
2. Income diversification (a lot of renters paying monthly rent)
3. Middle of the road rental prices
Most people look for salaries but they should be looking for opportunities and the right people. How do you get started? Look at everything. Start looking at apartments. Walk properties!
"Nothing pays better than a business that pays."