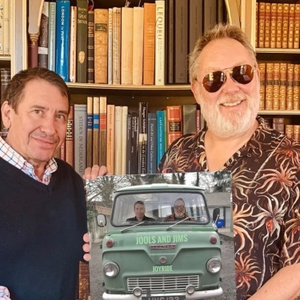 In the driver's seat this week is actress, producer and singer-songwriter Rita Wilson, talking vintage cars, autograph collections and an extravagant dinner with an unexpected host.
 
As the conversation takes them all around the world, the three lament the decline of proper map-reading and Jim provides a novel method of sprucing up your car.
 
Jools quizzes Rita over how her face ended up on a Greek postage stamp; and there are tales of French cuisine, the Monkee Mobile and paranormal experiences…
 
A Dig! Studios / Warner Music Entertainment podcast.
 
Produced by Molly Stewart.
 See acast.com/privacy for privacy and opt-out information.