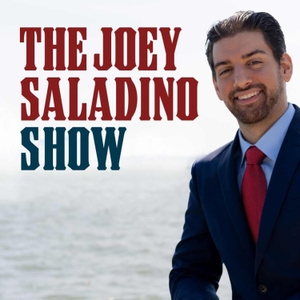 Kyle Claims Jail had No Running Water | Rittenhouse Hints at Suing over Defamation | DeSantis Proposes Gas Tax Relief | Biden Nominee ARRESTED for Retail Theft
Subscribe to the Podcast Here  https://apple.co/2ZAGmU1
Please Support me here https://www.patreon.com/join/JoeySalads https://joeysaladinoshow.locals.com/
This is the Joey Saladino show where Joey goes over everything in the news.
This is a Republican / Conservative News Commentary show.
See omnystudio.com/listener for privacy information.