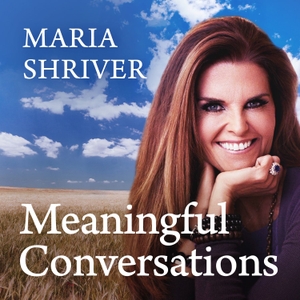 "I think it's the little, tiny things that you do to try to be an authentic person that incrementally chip by chip, by chip, by chip, by chip, one day there's enough weight on the scale. Now, the scale goes in your favor. For me, it's being able to look back at what I've been able to do in my life. I can see the value in it whether it's my marriage, my boys, their accomplishments, the things that I've done as a public figure, who I am as a person including all my flaws, but eventually, all of that becomes enough."- Rob Lowe
Rob Lowe is a man who requires little introduction. He's an award-winning actor, director, producer, author, husband and a proud dad. And, you may not know this, but he's also one of my dearest friends.
I wanted to kick off my podcast series with Rob because I knew we could talk candidly about the issues that so many of us are facing in our relationships, our families, our careers, and our inner lives.
Rob has lived through it all and has remained grounded and fully focused on the things that truly matter- living in authenticity, being a positive person and putting family first.
"I'm not a good giver-upper." - Rob Lowe
If you're looking for more inspiration and words of wisdom, then please sign up for my free weekly email newsletter - The Sunday Paper. Visit website mariashriver.com to subscribe.