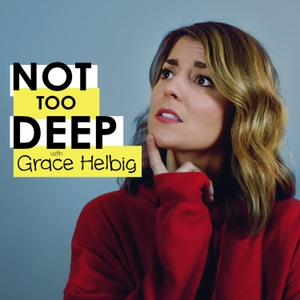 Comedian and actor Ronny Chieng joined me this week! We talked about his transition from studying law to comedy, working with his heroes in "Crazy Rich Asians," and how his comedy has evolved. We also talked about his show on Comedy Central, "Ronny Chieng: International Student," and freelance hitmen on Reddit.
- Follow Ronny:
Twitter: www.twitter.com/ronnychieng  
Instagram: www.instagram.com/ronnychieng
Website: www.ronnychieng.com
-Register to Vote: www.marchforourlives.com/vote-for-our-lives/
- Check out our website: www.nottoodeep.com
- This episode is brought to you by our wonderful sponsors Krave, ZipRecruiter, Carbon38, Monster Energy Caffe, and FabFitFun. Please support them for help keeping the show free!
See omnystudio.com/policies/listener for privacy information.