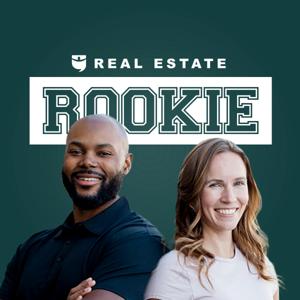 Rookie Reply: Rent Out Your Primary Residence or Sell and Buy Rentals?
05.14.2022 - By Real Estate Rookie
This week's question comes from Brandi through Ashley's Instagram direct messages. Brandi is asking: Our current home could give us about $260,000 in net proceeds if sold. We plan to purchase rentals with those proceeds. But, our home is in a good location with good appreciation. Should we sell our primary to buy properties or refi and make it a rental?
The sell vs. refi argument is back once again! In this hot housing market, it's no surprise that homeowners want to take advantage of their growing equity by selling their properties. But, doing so could cause you to lose one property only to have to go out and find another. Although the sell vs. refi answer is specific to each investors' situation, there are a few quick ways you can establish which is a good move for you.
Here are some suggestions:
Ask "what's going to give me a higher ROI?" and look at metrics like cash-on-cash return and return on equity (ROE)
Take out a home equity line of credit (HELOC) instead of refinancing and BRRRR your next rental to pay back the loan
Don't forget to factor in future appreciation that you could miss out on by selling
Double-check your interest rate on your primary residence (it may be too good to give up!)
And more in the episode…
If you want Ashley and Tony to answer a real estate question, you can post in the Real Estate Rookie Facebook Group! Or, call us at the Rookie Request Line (1-888-5-ROOKIE).
Links from the Show
Real Estate Rookie Podcast
Real Estate Rookie Youtube Channel
Real Estate Rookie Facebook Group
Alpha Geek Capital
Tyler Madden's BiggerPockets Profile
Check the full show notes here: https://www.biggerpockets.com/blog/rookie-182
See Privacy Policy at https://art19.com/privacy and California Privacy Notice at https://art19.com/privacy#do-not-sell-my-info.