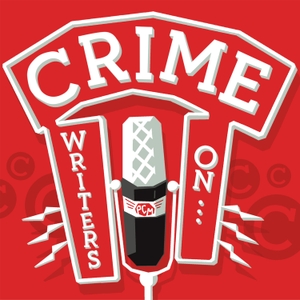 Studio C has been relocated to accommodate Rebecca and Kevin's upcoming medical procedures. They give Lara and Toby health updates.
First on the double bill is HBO's "Who Killed Garrett Phillips." The 12-year-boy was strangled in his apartment after school and the perpetrator escaped from a third-floor window. Reminiscent of The Staircase, it's a look at race and justice in America.
FOR A SPOILER-FREE REVIEW OF "WHO KILLED GARRETT PHILLIPS" GO TO 33:55.
Then it's a review of top-ten podcast "Room 20" which looks at the strange case of an unidentified man who has been living in a vegetative state for 15 years. Host Joanne Faryon tries to learn the name of the patient known for all these years only as "Sixty-six Garage."
FOR A SPOILER-FREE REVIEW OF "ROOM 20" GO TO THE 1:00:43.
In Crime of the Week: how'd that get there?
For exclusive podcasts and more, join our group at patreon.com/partnersincrimemedia.
Squarespace - head to Squarespace.com/CWO for a free trial and use code CWO to save 10% off your first purchase of a website or domain
FabFitFun - use code CRIME for $10 off your first box at fabfitfun.com
BetterHelp - get 10% off your first month with code CRIME at betterhelp.com/crime
Daily Harvest - Go to dailyharvest.com and enter code CRIME to get $25 off your first box
http://www.crimewriterson.com/listen/room20
Support the show.