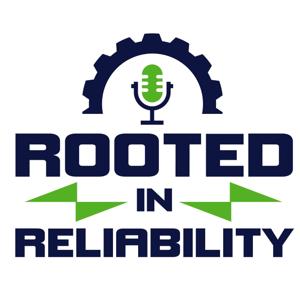 Rooted in Reliability: The Plant Performance Podcast
By James Kovacevic
What's Rooted in Reliability: The Plant Performance Podcast about?
A weekly Maintenance and Reliability podcast covering common industry challenges and what you can learn from them. Each episode dives deeper into critical issues and explains how you can begin correcting theses maintenance flaws today. Sharing new tips and techniques to help you achieve industry best practice and shining a light on widely debated maintenance topics with special guest experts.
Your host and founder of High Performance Reliability James Kovacevic, will take you on a weekly tour of his 13+ years of shop floor experience, along with special guest that lend an expert look inside your maintenance departments problems and concerns.
Plane, train, or automobile, however you're traveling to work Rooted In Reliability is compatible for listening on the go.