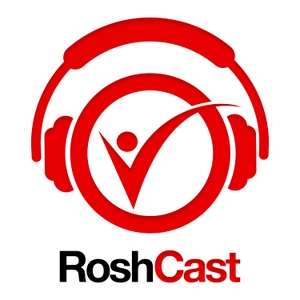 No matter what people tell you, words and ideas can change the world.   -Robin Williams
Welcome back to Episode 22! This week, we have some bread-and-butter emergency medicine with a lot of deeper learning points, so pay close attention as you listen through. Let's start out with a review of pediatrics before we jump into the new material.
* In treating epiglottitis, the first priority is airway management. Once the airway has been secured, it can be treated with either ampicillin-sulbactam or ceftriaxone.* The five congenital cyanotic heart defects can be remembered with the numbers 1 to 5. * One for trucus arteriosus in which the two vessels join to make one.* Two for transposition of the great vessels in which the two great vessels are switched.* Three for tricuspid atresia, remember three for tricuspid.* Four for the four defects of tetralogy of Fallot.* Five for the five words in total anomalous pulmonary vascular return. * The three common acyanotic heart lesions are atrial septal defects, ventricular septal defects, and patent ductus arteriosus
Now onto this week's podcast
Question 1
A 19-year-old woman presents with acute onset of shortness of breath and chest pain. The patient's chest X-ray is shown above. Which of the following provides definitive management for the condition?
A. Chest thoracostomy tube
B. Intubation and mechanical ventilation
C. Needle decompression
D. Percutaneous pigtail catheter placement
Teaching Image
Question 2
A 25-year-old 36-week pregnant woman presents to the ED with a complaint of vaginal bleeding. She denies associated cramping, abdominal pain, or preceding traumatic event. She describes the blood as "bright red." Which of the following is a risk factor for the development of this condition?
A. Previous caesarean section 
B. Previous ectopic pregnancy
C. Primiparity
D. Young maternal age
Teaching Image
Question 3
An 18-year-old man presents with an injury to his left index finger. The patient was cleaning the nozzle of a high-pressure paint injector when it fired and punctured his finger. The patient reports pain at the site. On exam, you note a small puncture wound and no exit wound. There is no erythema and the site is mildly tender to palpation. Plain films do not demonstrate a fracture. Which of the following is the most appropriate next step in management? 
A. Consult a hand surgeon
B. Perform a digital block for wound exploration
C. Perform high-pressure syringe irrigation
D. Place a sugar-tong splint for immobilization
Teaching image
Question 4
A scuba diver returns to the surface and is unconscious.