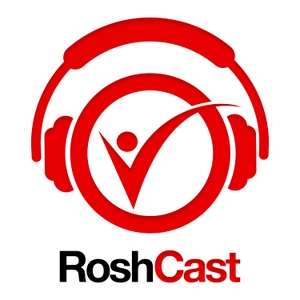 No act of kindness, no matter how small, is ever waster.-Aesop
Welcome back to Episode 25—our silver anniversary episode! It was great connecting with a few listeners recently at SAEM. At the beginning of this week's episode, we announced a new contest – be the first to tweet to us (@Roshcast) or email ([email protected]) the exact time in episodes 26-30 that you hear a trauma phone ring tone to win a 30-day subscription to Rosh Review! First, let us get started with a rapid review covering fish poisonings.
* Hot and cold sensation reversal is classically associated with ciguatera poisoning.* In scombroid poisonings, patients have reported a metallic, bitter, or even peppery taste.* In scombroid poisonings, histidine is broken down into histamine. Treat patients supportively with antihistamines.
Now onto this week's podcast
Question 1
You are on a 10-day mountain climbing excursion in Colorado with one of your 55-year-old coworkers. After ascending to an altitude of 9200 feet, your coworker develops a mild bifrontal headache associated with nausea. He reports feeling "hung over" but denies drinking any alcohol the previous night. He has no other symptoms. On examination, there are no focal neurologic deficits. He desires to continue the climb. Which of the following is the most appropriate next step in the management of your coworker?
A. Administer acetazolamide
B. Administer dexamethasone
C. Arrange to be airlifted to a lower altitude
D. Continue to ascend but at a slower rate
Teaching Image
Question 2
A 27-year-old woman, G2P1, presents with vaginal bleeding and right lower quadrant pain. She reports a positive pregnancy test and LMP 6 weeks prior to her evaluation. Vital signs are T 98.6°F, BP 110/68, HR 72, and RR 16. Her abdomen is soft with mild tenderness in the right pelvic area. Pelvic examination is notable for a small amount of red blood in the vagina and mild right adnexal tenderness. Bedside ultrasound shows an empty uterus and adjacent to the right ovary a gestational sac with yolk sac and fetal pole. Which of the following is a contraindication to methotrexate administration?
A. Fetal heart activity
B. Gestational sac greater than 2.5 cm in diameter
C. hCG level of 3000
D. History of ectopic pregnancy
Teaching Image
Question 3
A 32-year-old woman, G2P1, at 33 weeks gestation presents to the emergency room for sharp abdominal pain. She has not had any prenatal care during this pregnancy. Her symptoms include vaginal bleeding, uterine pain between contractions, and fetal distress. Her first pregnancy was uncomplicated, with a vaginal delivery at term. Which one of the following is the most likely diagnosis?
A. Placenta previa
B. Placental abruption
C. Uterine rupture
D. Vasa previa
Teaching Image