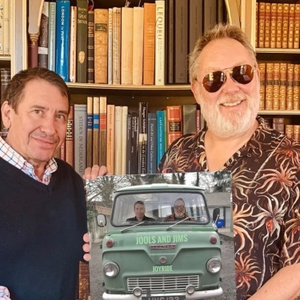 Comedy actor and writer Rowland Rivron pulls up alongside Jools and Jim this week to talk cars, caravans and cutting the roof off a Rolls Royce.
Perhaps "the most dangerous man showbusiness has ever known", Rowland recalls a dicey drive through France before the talk turns to celebrity spotting, squeezing a drum kit into a Hillman Imp and the marvellous Minic motorways.
Plus, there's a moment of chair-related peril, and Jim and Jools try to determine if Rowland is a caravanist or a caravanite…
 
A Dig! Studios / Warner Music Entertainment podcast.
Produced by Joel Grove.
 See acast.com/privacy for privacy and opt-out information.