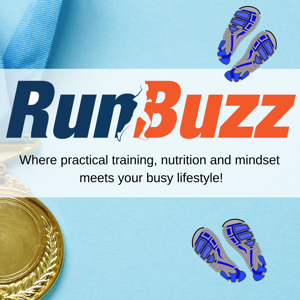 RunBuzz Running Podcast
By Steve Carmichael
What's RunBuzz Running Podcast about?
A running podcast for runners who want practical training, nutrition, and mindset tips that integrate with your busy lifestyle.
The RunBuzz running podcast features expert advice from experienced coaches, fitness experts, trainers, athletes, mindset coaches, physical therapists, nutritionists as well as everyday, recreational runners.
Host Steve Carmichael is a NASM certified personal trainer, USA Track and Field / RRCA certified running coach, health and wellness coach, former running club director, and speaker with over 11 years of coaching experience. He owns Run For Performance, a sports performance company in Central Ohio who helps athletes develop strength, speed, agility, quickness and endurance.