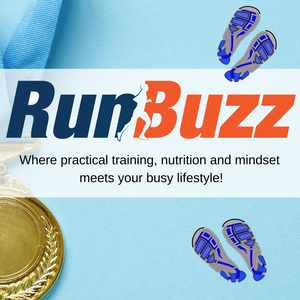 RunBuzz Running Podcast
By Steve Carmichael
What's RunBuzz Running Podcast about?
RunBuzz Radio is an online community of passionate runners or those who would like to run. One part virtual running club, one part training academy for runners, RunBuzz strives to promote running so that it becomes a healthy lifestyle and way of life.
Hosted by Steve Carmichael who is a running club director from Central Ohio, RRCA and USATF-Level One certified running coach, and recreational runner himself. He has trained thousands of runners around the world through his training programs and coaching advice as well as in person and locally.
RunBuzz strives to provide motivation, accountability, and answers to your training questions for the 5k, 10k, half marathon, marathon and even for those who want to learn how to run or become better runners.
With expert interviews and coaching tips, RunBuzz is about building an online team to support each other so that we may give each other high fives and hugs and keep each other towards successful health and fitness lifestyles. Train for speed, weight loss, personal bests. race or distance goals, or just for fun!