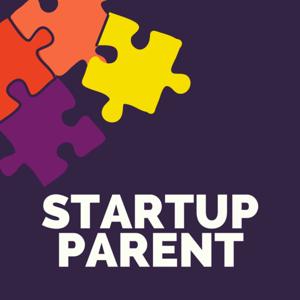 Running and Facilitating Online Group Experiences — All About Masterminds with Tara McMullin
07.06.2020 - By Startup Parent
#161 — A few weeks ago, Tara McMullin invited me onto her podcast to talk at length about mastermind programs—how we run them, how the pricing breaks down for each tier, how they're organized, how many people are in them, and more.
This episode is a very detailed, behind-the-scenes look at both of our online programs and how we've designed our mastermind communities.
Tara McMullin runs What Works, a podcast, community, and network for small business owners. She has three different levels of her community program, and in this episode, we both walk you through the pricing, offering, and design of the programs and how we've set them up.
In this episode, we talk about:
What masterminds are for, and who joins them.
The invisible role of the facilitator, and the specific tools and structures we both use to design for better connection and depth.
Why it's less about having "the right answer" delivered to you by an expert or a leader, and more about having people ask you the right questions, and follow-up with you to see why you're not doing the work you say you want to be doing.
Why it's so hard as a small business owner to find people like you, to challenge you, to inspire you, and to truly support you in your vision of what you're trying to build.
How we structure our sessions and our weeks for the best support and outcomes.
Other resources: 
What Works Episode 134
What Works Episode 279
Startup Pregnant Episode 37
Full show notes: visit startuppregnant.com/161 for all the quotes, excerpts, and sponsors for this episode
---
Send in a voice message: https://anchor.fm/startupparent/message