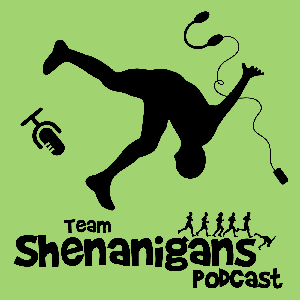 In this episode we welcome Running Coach Ryan Conrad, the Team Director and Head Coach for J & A Racing, to discuss running coaches. We get into the pros and cons of group vs. individual coaching, online vs. in person coaching, and how to find the best training plan. We also get into what recreational runners should expect to pay when working with a running coach.
You can find out more about J&A; Racing's Training Programs on their website at??https://www.jandaracing.com/training/. You can connect with Ryan Conrad directly on facebook at??https://www.facebook.com/ryan.conrad.5.
Only four episodes remain!??After three years and 150 episodes, we will be wrapping up the Team Shenanigans Podcast with a Final Episode recorded LIVE on YouTube on Sunday, August 19th at 7pm Eastern.??We???ll be taking listener questions in real time through the chat feature, we hope to have some special guests, and maybe just invite a few listeners to join us for the five questions. I'm sure we'll have a final Real Talk with Brittany, and we'll head into the Kenny Zone one last time.
If you can???t join us live, we???ll publish an edited version available as our final podcast, and the video should remain on YouTube if you prefer to watch the thing at a later date.
For details on the Team Shenanigans Podcast Final Show Live, visit https://teamshenanigans.org/finalshow.
Please??SUBSCRIBE, RATE and REVIEW??the podcast on iTunes.
It helps improve our ranking in search results, which means more people will have the opportunity to learn about the joy of running with friends and putting fun in your run.
We want to hear from you! Please [email protected]??on Twitter and??https://www.facebook.com/TeamShenanigansRunning??on Facebook and let us know what you think of the show.