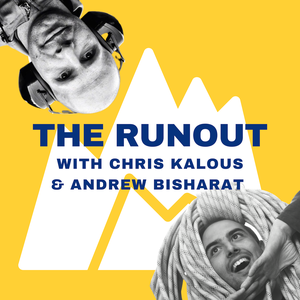 RunOut #56: Shining Light on Eating Disorders in Climbing
02.16.2021 - By The RunOut Podcast

Chris and Andrew catch up after a couple of soul-satisfying weekends away in the desert, reconnecting with what's important in life and considering the prospect of what will never be.
Next, our dear friend Caroline Treadway joins us to discuss her bold new film LIGHT, which tackles the subject of eating disorders in climbing through very honest and personal narratives, including her own.
After a heavy episode, we end on a lighter note with another edition of Whose PASSAAT! Is This Anyway?
Show Notes
* Watch LIGHT on YouTube.* Follow Caroline Treadway and the LIGHT film on Instagram.* The Hayden Fund* Read "Climbing for the Likes: The Social Media Trap" on Evening Sends.