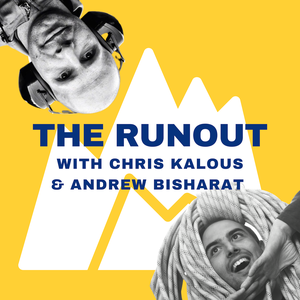 I think that climbers of a certain age will always find it really weird, and even deeply uncomfortable, to see our sport covered by mainstream media. But it's just becoming a more regular and normal part of the age in which we all live. Free Solo at the Oscars. Climbing in the Olympics. Blah, blah, blah.
Over the past decade, I've come to expect seeing the New York Times dedicate some space, about once a year, to covering climbing trends, from a look at risk-taking behaviors, to business stories about the explosion of the climbing gym industry, to personality pieces about "daredevils" like Alex Honnold or urban phenoms like Ashima Shiraishi.
I love these stories as much for what they get wrong as for what they get right. A shrewd outsider peering into our niche world can dish up troves of wisdom and insight that you, being so close to something, could never have otherwise seen.
But then there are other stories that are just sloppy and bad, and it just so happened that the latest piece from the New York Times was one of those stories. It missed the mark in a lot of important ways, but perhaps the most offensive thing was that it was just badly written.
Normally, I wouldn't have paid much attention to it, but Outside Magazine asked me to write a response to the Times piece, and so, with a margarita in hand because I just so happened to be on the beach in Mexico at the time, I whipped out a response.
This is Andrew Bisharat, and I'm here tonight with my favorite friend Chris Kalous to discuss the Times piece and my response. It felt good to write this, to be honest, because I haven't really been focusing on writing these kinds of climbing rants and op-eds lately. But maybe I should do more … we'll see.
Hope you enjoy this episode, and thanks as always for listening.
The Offending Article
The Rebuttal