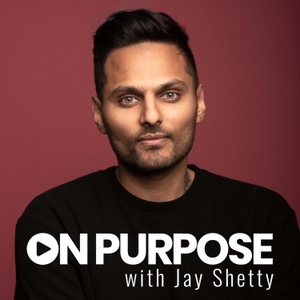 RUSS ON: How to Focus Your Self-Determination to Successfully Manifest Your Goals and Visions
05.03.2021 - By On Purpose with Jay Shetty
On Purpose has been nominated for a Webby Award - help us win by voting NOW!
https://vote.webbyawards.com/PublicVoting#/2021/podcasts/general-series/health-wellness
Dreams don't just come true on their own. Manifestation doesn't come to fruition without constant embodiment and tenacity. Goals don't set themselves. 
On this episode of On Purpose with Jay Shetty, Jay speaks with rapper and author, RUSS, about how to gear your mentality towards success even when you're surrounded by the doubts of those around you. 
Grab a copy of RUSS' book It's All In Your Head here today!