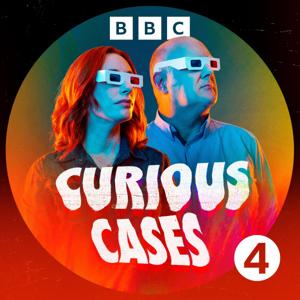 Artificial Intelligence (AI) is already ubiquitous in our lives. It curates our nightly TV entertainment, connects us to our friends online and navigates us, mostly successfully, to our destinations. However these uses are just the beginning, and it will likely bring societal changes we can't yet imagine.
In this year's BBC Reith lectures, AI expert Professor Stuart Russell will be exploring how AI has been represented in popular fiction, envisaging how this technology might shape our futures and how we best prepare for it. So who better to unwrap his ideas than science sleuths Adam Rutherford and Hannah Fry, with their customary curiosity and irreverent insights?
In this, the first of four episodes, Rutherford and Fry – together with guests author and podcaster Azeem Azhar and AI scholar Kate Crawford - will be unravelling what we actually mean by AI, exploring how far machine learning already underpins our lives, imagining the functions it might provide in the future and asking what challenges and risks might lie ahead. Can AI transform society as profoundly as electricity once did leading to a golden age for humanity, or have we all watched too many sci-fi movies?