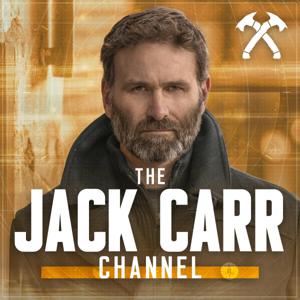 Today's guest on Danger Close is Ryan Holiday. Ryan is a bestselling author, media strategist, entrepreneur, and the creator and host of the hit podcast and newsletter The Daily Stoic, a daily show and newsletter featuring meditations based on the stoic philosophical outlook. 
His podcast has been downloaded more than 75 million times and has featured Matthew McConaughey, Jocko Willink, Malcolm Gladwell and Tim Ferriss.
Ryan is also the author of 10 books including The Obstacle Is the Way, Ego Is the Enemy, Stillness Is the Key, and his latest, Courage Is Calling: Fortune Favors the Brave. 
His work has appeared in outlets such as Fast Company, The New York Times, USA Today, Forbes, and many others. 
You can find out more at ryanholiday.net.
Sponsors:
Navy Federal Credit Union: Today's episode is presented by Navy Federal Credit Union. Learn more about them at navyfederal.org
Black Rifle Coffee Company: Today's episode is also brought to you by Black Rifle. Purchase at www.blackriflecoffee.com/dangerclose and use code: dangerclose20 at checkout for 20% off your purchase and your first coffee club order!
SIG: This episode is sponsored by SIG Sauer. You can learn more about SIG here.
Gear:
Salomon Boots
https://www.salomon.com/en-us/shop/product/quest-element-gore-tex-lg5640.html#color=58109
Combative Edge
https://combativeedge.com/products/dragon-tail