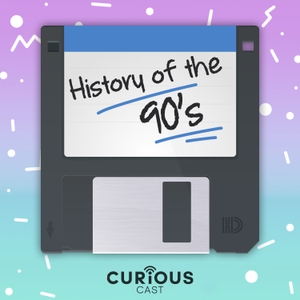 The 90s were an era filled with new and inventive tech toys.  It seemed liked every year another new gadget hit the market causing a buying frenzy at toy stores.
Some were fads that quickly fizzled out while others were so revolutionary that they continue to impact us to this day. 
On this episode of History of the 90s, host Kathy Kenzora is looking back at some of the most memorable tech toys and gadgets from the 1990s.
Guest:
Brandon Saltalamacchia 
www.retrododo.com
Twitter:  @iambrandonsalt
Contact: 
Twitter: @1990shistory
Facebook: @1990shistory
Instagram: @that90spodcast
Email:  [email protected]
Blog:  www.historyofthe90sblog.ca
See omnystudio.com/listener for privacy information.