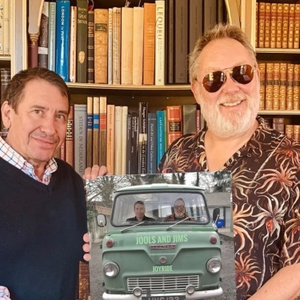 In this episode, Jools and Jim are joined by actress and comedian Sally Phillips as the three take to the skies to revel in the glamorous golden age of executive air travel.
Co-creator and writer of seminal sketch comedy show Smack the Pony, Sally shares stories of a childhood spent driving through the desert listening to The Goon Show; and Jim and Jools quiz her on travel by train, air and canal boat.
 
Plus, Sally and Jim discuss the shared slapstick of Jacque Tati and Vic and Bob, as well as coveted animal excretions…
 
A Dig! Studios / Warner Music Entertainment podcast.
Produced by Molly Stewart.
 See acast.com/privacy for privacy and opt-out information.