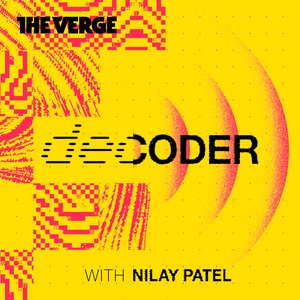 Sam Harris on religion, politics, and making "enemies" online.
05.08.2019 - By Recode Decode
Writer and podcaster Sam Harris talks with Recode's Kara Swisher about his views on Islam, social media, and President Trump.In this episode: Harris' background; why he wrote his first book; the controversy around his books about religion and why Harris didn't initially call himself an "atheist"; Islamophobia and Harris' enemies; Christopher Hitchens and the performance of public debate; identity politics; feminism and hijabs; white supremacists online; the terror attacks in Sri Lanka and New Zealand; the Trump effect; Should Jack Dorsey delete Twitter?; Harris and Swisher's Twitter history; free speech online; what should tech companies do and what should be done to them?; the "moral panic" side of #MeToo; and keeping focused on the right problems.