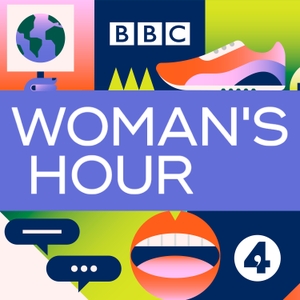 Sarah Everard; Zoë Billingham, Her Majesty's Inspector of Constabulary; Pepsi & Shirlie; The ethics and laws around surrogacy
09.30.2021 - By Woman's Hour
Sarah Everard's killer Wayne Couzens was sentenced today. The court heard that Sarah Everard was handcuffed by her murderer - a Metropolitan Police officer - as he pretended to arrest her for breaching Covid guidelines, as she walked home from a friend's house in Clapham on 3 March. Couzens showed his warrant card before restraining her and putting her in his hire car and driving away. Emma gets reaction from listener and journalist Kat Brown, and reads from Sarah's mother Susan Everard's victim impact statement.
She also speaks to Zoë Billingham, who is standing down today after 12 years in her role at Her Majesty's Inspectorate of Constabulary. Zoë has taken a lead on domestic abuse inspections, and this month published a damning report into the way an 'epidemic' of violence against women and girls is being handled – and calling for the prevention of these crimes to be taken as seriously by police and Government as counterterrorism. The report was commissioned by the Home Secretary Priti Patel in the wake of Sarah Everard's murder in March.
After many years as members of Wham!, Pepsi & Shirlie broke out to conquer the charts as a pop duo. They discuss the challenges of making it in the male-dominated 1980s music industry, juggling pop careers with motherhood and reinventing themselves.
Surrogacy in England and Wales has quadrupled over the past decade and enjoys a much higher profile thanks to celebrity parents such as Elton John, Kim Kardashian and Tom Daley. But despite it becoming an increasingly accepted option for those wishing to have a family, the laws regulating surrogacy and the rights of those involved haven't changed in the UK since the mid-1980s. The Law Commission is now in the process of reviewing those laws for the modern day. Bioethicist Dr Herjeet Marway from the University of Birmingham and lawyer Dr Claire Fenton-Glynn from the University of Cambridge discuss the many sticking points in surrogacy's evolving legal and ethical picture.
Image credit: Family Handout/CPS/PA Wire.
Presented by Emma Barnett
Producer: Louise Corley
Editor: Karen Dalziel