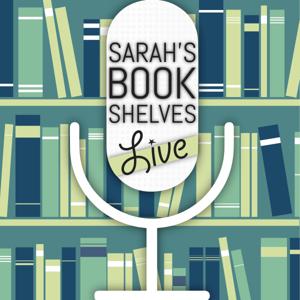 Sarah's Bookshelves Live
By Sarah Dickinson | Sarah's Bookshelves
What's Sarah's Bookshelves Live about?
Sarah's Bookshelves Live is a weekly show featuring real talk about books and book recommendations from a featured guest. Each week, Sarah of the blog Sarah's Bookshelves will talk with her guest about:
- 2 OLD BOOKS THEY LOVE
- 2 NEW BOOKS THEY LOVE
- 1 BOOK THEY DON'T LOVE
- AND 1 NEW RELEASE THEY'RE EXCITED ABOUT
I'm getting real about all things books and serving you up a bit of snark on the side.