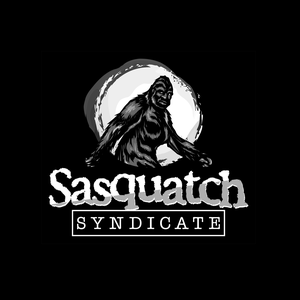 Sasquatch Syndicate
By Bigfoot, Sasquatch, Aliens, UFO, Monsters, Area 51, Flying Saucer, Roswell, Ghosts, Paranormal, Spirit, Annunaki, Yeti, Yeren, Yowie, Skunk Ape, Megalodon, ...
What's Sasquatch Syndicate about?
Join Sasquatch Syndicate for expert opinion, eye-witness accounts, and special guests. Visit our website and please follow us on Social Media for the latest updates. Sasquatch Syndicate is a Washington State Non-profit organization whose mission is to promote the research, and discovery of Sasquatch. If you or someone you know would like to share an encounter, and be a guest on our show please contact us via www.sasquatchsyndicate.com. Thank you for listening.