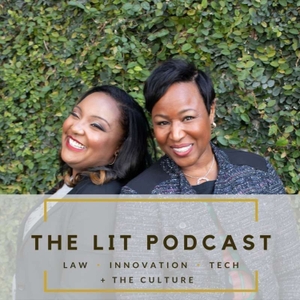 Tonya and Shontavia are going into the last quarter of 2019 with lots of observations about law, innovation and tech, and they are racking up opportunities to take their observations on the road. Tonya is ready to hit three different US time zones to talk about blockchain, and she's implementing Mel Robbins' Five Second Rule to keep everything in perspective. On the blockchain front, Wells Fargo's stablecoin cryptocurrency launch has Tonya LIT. She also talks about the world of upskilling and how listeners should upskill themselves to upgrade their professional lives in rapidly-changing industries.
In Shontavia's world, it's already tomorrow because she's in Sweden at an entrepreneurship conference. She's still on the wave of operating within one's life purpose and is especially excited about her recent opportunity to interview Ratan Tata, the popular Indian philanthropist, industrialist and investor. She also wants us to get real about purpose, though, and take the exciting with the exhausting. Shontavia's LIT about the recent announcement that Whitney Houston's hologram is going on tour and wondering if Whitney really wants to be working from the grave. Both co-hosts ponder the legal implications of hologram-work.
Trouble seeing the full-length show notes? Visit us at http://www.LITBraintrust.com and follow us @LITBraintrust.