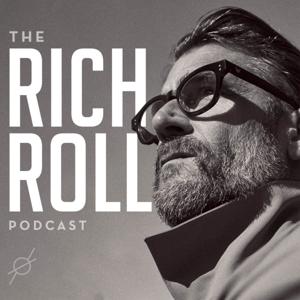 In today's episode, psychologist Scott Barry Kaufman joins Rich to discuss the science of self-actualization and transcendence.
Scott is a cognitive scientist and humanistic psychologist who has taught at Columbia, Yale, NYU, and Penn. He received his Ph.D. in cognitive psychology from Yale, a M. Phil in experimental psychology from the University of Cambridge and a B.S. in psychology and human computer interaction from Carnegie Mellon. He is the founder and director of the Center for the Science of Human Potential and hosts the #1 psychology podcast, The Psychology Podcast. His latest book is entitled Transcend: The New Science of Self-Actualization.
The video version of this episode is available HERE.
Rich's new book, Voicing Change, Vol. II is available HERE.
Full show notes & additional information on this episode is available HERE.
Peace + Plants,
Rich