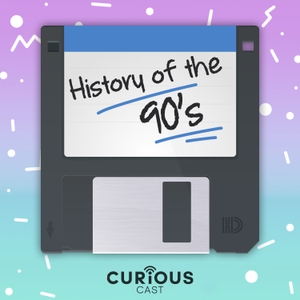 Mexican American singing sensation Selena Quintanilla was on the verge of becoming an international superstar when she was gunned down at a Texas motel by her fan club president. 
25 years since her death, Selena continues to be immortalized by the Latinx community who look to her as a source of inspiration and hope. 
On this episode of History of the 90s, host Kathy Kenzora looks at the life and tragic death of the Latina icon, who in her short life became the best-selling Latin artist of all times.
Songs mentioned in episode:
Como La Flor, by Selena Y Los Dinos
https://www.youtube.com/watch?v=JsUt2jsLM1k
Amor Prohibido, by Selena
https://www.youtube.com/watch?v=r1O59SHpMxk
Bidi Bidi Bom Bom (Live at Astrodome), by Selena
https://www.youtube.com/watch?v=qPkNVMtMXyc
Contact: 
Twitter: @1990shistory
Facebook: @1990shistory
Instagram: @that90spodcast
Email:  [email protected]
Guest:
Deborah Peredez, author of Selenidad: Selena, Latinos and the Performance of Memory
https://www.deborahparedez.com/bio
See omnystudio.com/listener for privacy information.