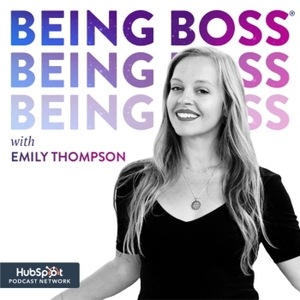 As a creative entrepreneur or small business owner, making the sale can be the most intimidating part of the job. But with one addition to your process, it can be a whole lot easier. That addition is client testimonials. In this episode, Eman Ismail from InkHouse joins us to talk about the power of business testimonials; from how to ask for review from clients, to how to use testimonial marketing, and how testimonials can help you understand your customer and business better. 
Get full shownotes for this episode here >>
— Listen to more Being Boss shows on our website, on Apple Podcasts, or wherever you listen to podcasts.
Follow Being Boss on Instagram: @beingbossclub
Join the Being Boss Community: beingboss.club/community