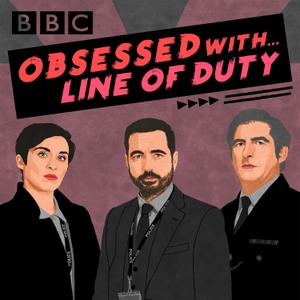 Series 1: 7 + 8 "Happy Animals + Line Spectrum Border" feat. Candice Carty-Williams
06.29.2020 - By Obsessed With...
Sophie Duker and Candice Carty-Williams, author of Queenie, dive into episodes seven and eight of I May Destroy You.
They talk about how novel it is to see flawed black characters on screen, explore if Terry and Theo are trustworthy and go deep into Kwame's big date. And of
course, more hair ranking.