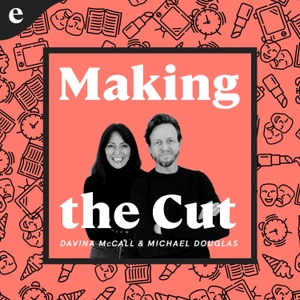 In this jam-packed, but slightly shorter, episode we chat about cruises, Davina's new documentary, a couple of TV shows, a new book for entrepreneurs and a tasty flatbread. Find us @makingthecutpodcast on instagram to send us your recommendations and for the best experience listen on the Entale app.
00:47 - Oasis of the Seas - https://www.youtube.com/watch?v=RWchlc0athI&ab;_channel=TalkingCruise
04:07 - Davina McCall: Sex, Myths and the Menopause - https://www.channel4.com/programmes/davina-mccall-sex-myths-and-the-menopause
09:40 - Tim Minchin The Fence - https://www.youtube.com/watch?v=W2zU3fHg3wI&ab;_channel=TimMinchin-Topic
12:20 - Tesla News - https://www.bbc.co.uk/news/business-57096305
15:22 - Mare of Easttown - https://www.imdb.com/title/tt10155688/
 See acast.com/privacy for privacy and opt-out information.