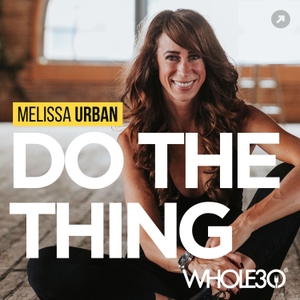 Dr. Nicole LePera (she/her) is a holistic psychologist and founder of the Mindful Healing Center in Philadelphia; and trained in clinical psychology at Cornell University and the New School. Today, we talk all things boundaries: what they are, why we need them, how to set them, and how to hold them. We also share stories from our own lives that illustrate why setting boundaries is so darn hard, what a truly effective boundary sounds like, and Nicole's number one tip for keeping all of your relationships healthy.
Continue the conversation with me @melissa_hartwig on Instagram.
If you have a question for Dear Melissa or a topic idea for the show, leave me a voicemail at (321) 209-1480.
Do the Thing is part of 'The Onward Project,' a family of podcasts brought together by Gretchen Rubin—all about how to make your life better.  Check out the other Onward Project podcasts—Happier with Gretchen Rubin, Side Hustle School, and Happier in Hollywood.If you liked this episode, please subscribe, leave a 5-star review, and tell your friends to Do the Thing!