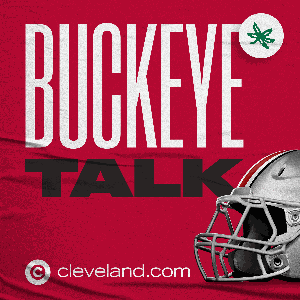 At long last, football season has arrived in the Big Ten Conference. Ohio State opens its pursuit of a fourth consecutive conference championship against Nebraska at Ohio Stadium on Saturday.
Doug Lesmerises and Nathan Baird first take a spin around the college football landscape. How difficult is it to fill out an Associated Press ballot right now? Which teams and players are we buying stock in or dumping our shares of through the first six weeks?
What are the storylines we are most intrigued by in the OSU-Nebraska opener? The Buckeyes opened as 23.5-point favorites over the Cornhuskers. Does that line make sense, and should OSU fans expect some higher-scoring games on both sides of the ball?
What level of concern should Buckeye fans have for Saturday game -- either that an upset could come or OSU will not live up to expectations? Finally, Doug and Nathan pick their four College Football Playoff teams after other conferences have played as many as five games.
NOTE: There will be no Tuesday podcast during the season. Wednesday, Thursday and Friday pods will continue as usual, with the Friday pod recorded live with Buckeye Talk text subscribers Thursday night. We'll come back with a Saturday postgame pod and this Monday format to wrap up the weekend and look ahead.
Thanks as always for listening to Buckeye Talk.
 See acast.com/privacy for privacy and opt-out information.