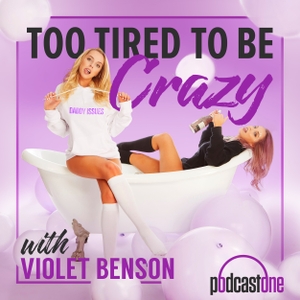 My guest this week is a standup comedian, cast member on Summer House on Bravo AND host of her podcast Berning in Hell, Hannah Berner! We kickoff the episode by talking about d*ck. Curved d*ck to be exact.
She shares her experience with different d*ck sizes and why bigger isn't ALWAYS better! We discuss what marriage d*ck means, my wide set vageen, the one lie every man has told you that you fell for, and tips on dating an athlete.
We then get into scorpios and Leos, why older men are the move, signs you're about to get ghosted by the nice f*ckboy, how to have that X factor that will get all the boys coming back.
We end the podcast with normalizing STD's and Hannah shares a bunch of embarrassing drunken sex stories with the class like the time she farted on a man while he was eating her out… and that's not all! Tune in and don't forget to leave a review when you're done. <3
Follow Hannah on IG at @BeingBernz and check out her Berning In Hell podcast.