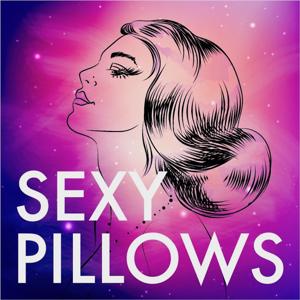 Sexy Pillows Podcast . Let's Fall Asleep Together
By Sleepy Olivea Lei
What's Sexy Pillows Podcast . Let's Fall Asleep Together about?
Good Evening Darling,
Quick question. Will you go to bed with me? I'd love it if you would… Let's get ready for a delicious night's sleep together. We'll pillow talk. I'll butter you up and remind you just how fantastic you are. We'll stretch out our bodies, get comfy cozy, and do calming breathwork. I'll read you a story. Then, we'll drift off to Dreamland. Sound good to you? Sounds good to me.
Until then...
XoXo,
Olivea

Stay in touch! Visit www.SexyPillows.com
Read 7 Steps to Sumptuous Slumber — now available at www.SexyPillows.com
"The Sexy Pillows Podcast, hosted by the lovely Olivea Lei, is a sensual bedtime ritual. It's a soothing antidote for anyone craving restful sleep and snugly lovin'. Olivea's flirtatious way settles in like a cuddly hug. She wraps you in her warmth while she delivers effective nighttime strategies, which include stretching, meditation, breathing exercises, positive affirmations, hypnosis, and ASMR."
~Dream Queen Arts