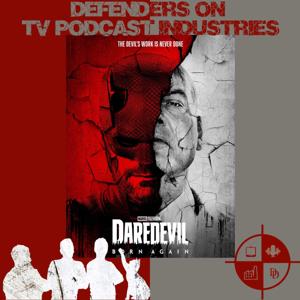 With the release of Shang-Chi and The Legend of The Ten Rings on Disney Plus we finally get the chance to discuss the 25th MCU movie in full spoiler filled detail.
Synopsis for our Shang-Chi and The Legend of The Ten Rings Movie Review
Directed By - Destin Daniel Cretton
Screenplay by - Destin Daniel Cretton, Dave Callaham and Andrew Lanham
Story by - Destin Daniel Cretton and Dave Callaham
Based on characters by - Steve Englehart and Jim Starlin
Shaun and best friend Katy are living their life in San Francisco, parking cars for the rich elite of the city, with the occasional joyride. They've known each other since Shaun arrived in Katy's school as a young child with barely any English. When Shaun foils an attack on him on their bus journey to work, Katy learns he's been hiding a secret. His name is Shang not Shaun and he's the son of Wenwu the ancient and feared leader of The Ten Rings. Over the course of time Wenwu has harnessed the deadly power of a weapon known as The Ten Rings.
Shang-Chi, and Katy travel to Macau to locate Shang-Chi's sister, Xialing, to warn her of a potential attack on her. Xialing refuses to listen to Shang. But both are attacked and brought to their father's compound.
There they learn that Wenwu was testing their abilities as he needs them on a mission to find Ta Lo, the mystical homeland of their late mother Li. But their father has been possessed by an ancient spirit, The Dweller In The Darkness, preying on his hopes that his dead wife is alive, to get access to the mystical city.
Shang-Chi, Katy and Xialing refuse to believe their mother if alive and refuse to help. They are imprisoned with the last person that crossed their father, actor Trevor Slattery. He and his pet Morris, a mythical Hundun, know the route through the deadly bamboo forest to the hidden city of Ta Lo.
Escaping their father's compound, they survive passage to the hidden city and team up with his Auntie Ying Nan and the villagers of Ta Lo and fight for the survival of both this world and theirs against Wenwu's obsession to break the barrier where he believes his wife resides.
Shang tries to prevent his father from further weakening the dragon scale barrier, that is releasing soul eaters from another dimension, collecting human souls to feed and awaken the Dweller. As he faces off against his father, he is flung into the nearby lake where his dragon heart awakens the Great Protector who comes to join the fight. As he confronts his father again he wins the right to command the Ten Rings when he uses everything he learned from his mother to best his father in combat.