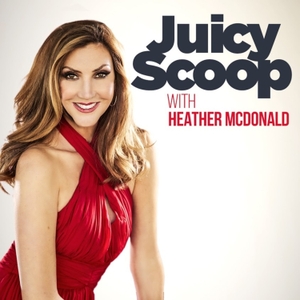 Comedian Chris Franjola and Heather discuss how a comedy writer's viral tweet about shrimp tails in his Cinnamon Toast cereal box may have put an end to his career in Hollywood. Sharon Osborne has left The Talk forever. JLo and ARod and selling gummies that help you bone better. Chris explains why that big ship in the canal could effect Heather's life. We may never get to read about RHOBH's Kim Richards life. Kelly Dodd and Lisa Vanderpump prove why you should always tip big and keep a record of it, plus Chris shares juicy celebrity stories from his bartending days. 
Get EXTRA Juicy Scoop at:
Patreon: https://www.patreon.com/juicyscoop
More: https://heathermcdonald.net 
SPONSORS and DEALS:
Apostrophe.com/juicy $15 off
Progressive.com Save on Auto Insurance
American-Giant.com Promo Code "JUICY" for 15% off
TryNOM.com/juicy
Perduefarms.com/JUICY
Ziprecruiter.com/juicy
KiwiCo.com promo code JUICY
WWW.beautyblender.com promo code JUICY for 20%
SleepNumber.com/Juicy
Apartments.com
Betterhelp.com/Heather
Support the show: https://www.patreon.com/juicyscoop
See omnystudio.com/listener for privacy information.