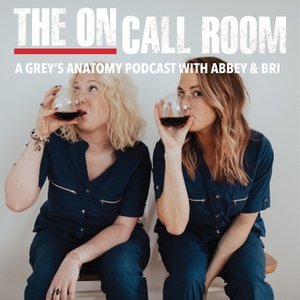 This week it is summer time living in the city. The windows are open, motorcycles are out, and we are hot as balls.
The wonderful Lyz scrubs in and we discuss to discuss these two episodes. Derek has his first day as Chief, and Richard is not here for it. Karev spends time in Peds and Arizona has her own special teaching moment with him. Bailey is getting together with the "Gas Man" Ben Warren.
Cristina opens up to Owen about her past with Burke, and she will not let him take a piece of her again.
If you are only looking for Grey's content start the episode at 31:00.
SPONSORS:
www.thisisaday.com
Use code OnCallRoomxADAY to get 20% off your first purchase!
____________________________________________________________
Become a sustaining member and cohost the show! Follow the link below:
www.patreon.com/theoncallroom