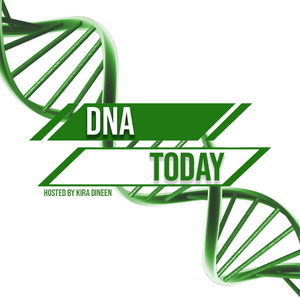 Shenela Lakhani is the Director of Genetic Counseling and Clinical Engagement for the Center of Neurogenetics at Weill Cornell Medical College, in New York City. In this role she studies the genetics of neurodevelopmental disorders and neurological disease of aging and adulthood.
Before this role, she was the first certified genetic counselor in Qatar, a country in the Middle East. Shenela established the profession in the country and promoted genetics within the Middle East by speaking at international conferences. In Qatar she helped to establish high-risk breast cancer screening guidelines and a high-risk gastrointestinal clinic while contributing to local testing and screening guidelines.
On this episode we explore what it was like to be the first certified genetic counselor in a country and how she was able to start the profession there and make an impact in public health in Qatar.
On This Episode We Discuss:
Inspiration and Motivation to Move Across the World
Challenges of Starting Genetic Counseling in A New Country
Common Genetic Disorders in Qatar
Genetic Stigma and Public Perspective of Healthcare
Genetic Carrier and Newborn Testing in Qatar
Adaptations to Counseling in A Different Country
Learn more about Shenela Lakhani on her LinkedIn Profile and Weill Cornell's Center for Neurogenetics website.
Stay tuned for the next new episode of DNA Today on October 24th, 2019. In this special installment my peers Ale Cantu and Catherine Mayo join me to celebrate the 22nd anniversary of the genetics film Gattaca by discussing its relevance today in the field.
New episodes are released on the first and third Fridays of the month. See what else we are up to on Twitter, Instagram, Facebook and iTunes. Questions/inquiries can be sent to info@DNApodcast.com.