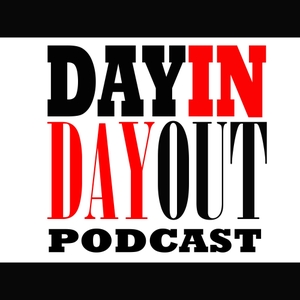 Sheryl Robinson - Helping Girl Scouts find their Hearts Of Gold
02.23.2021 - By Day In-Day Out
Hello, my friends, my life warriors! New day, a new podcast episode.
Today on the podcast I am delighted to have Sheryl Robinson on as a guest who has a passion is encouraging others to be the best they can be.
Whether it is working with High School Girl Scouts towards their Gold Award; helping people consolidate ideas to create a clear focus; balancing community service with current activities; encouraging big dreams and supporting the reality those dreams can be reached, or working on her own goals - She wants everyone to know they can find their own path.
Some of the topics we covered on the podcast, how she is helping Girl Scouts achieve their Gold Awards, what she does to challenges her self each year for her fitness goals and her two podcasts talking about what she has learned about over the time running them.
So please enjoy the podcast and stay safe, stay well, be awesome, and please take a moment to tell a friend and subscribe.